Winter holidays aren't the only time to capitalize on a shopping program.
Another holiday season is in the books! But if you're like most of us, that doesn't mean your online shopping is done for the year.

If we take a look at all of the potential opportunities for holiday shopping we can see that it isn't limited to just the winter season:

January: New Year's Eve & resolutions
February: Valentine's Day & Presidents' Day
March: St. Patrick's Day
April: Easter
May: Mother's Day & Memorial Day
June: Father's Day
July: 4th of July
August: Back to School
September: Labor Day
October: Halloween
November: Thanksgiving
December: You know the drill here

These holidays provide an excellent opportunity to capitalize on an online shopping program that will benefit your nonprofit, school, team, club, or faith-based organization every month of the year.  

Outside of the holidays, how many times do you buy gifts for birthdays, graduations, baby showers, weddings, anniversaries, and everything in between? How much are you spending on average?

Beyond those purchases, how often do you shop online for household items, sports equipment, clothing, pet supplies, grocery delivery, books, hobbies, toys, and entertainment? What does your monthly budget look like for those items?

What if every time you bought cat toys and dog treats a portion of your purchases benefited the ASPCA? What if every time you purchased window cleaner and paper towels it gave back to a food pantry? What if every time you bought a pair of sneakers it helped cure breast cancer?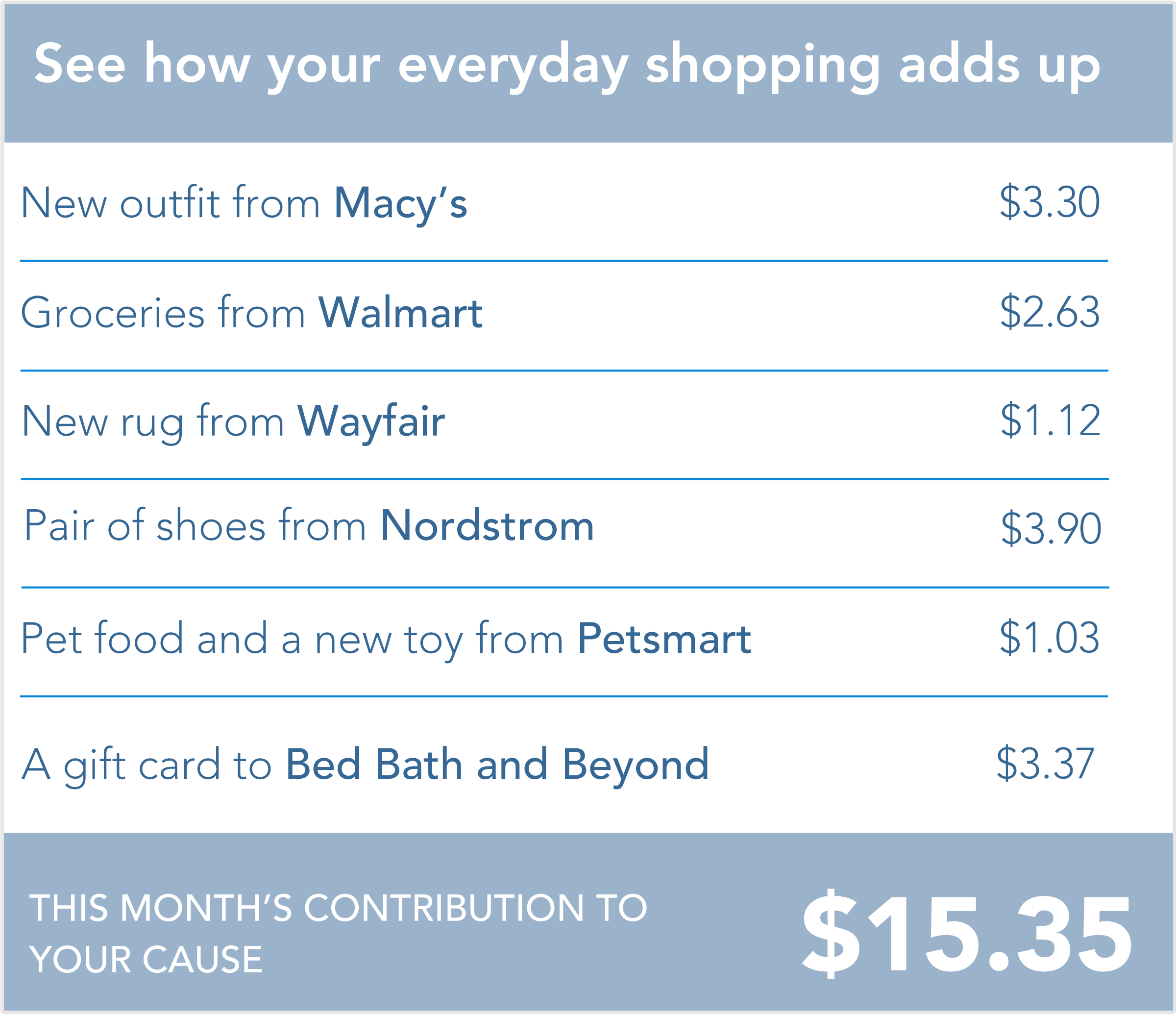 ShopRaise provides you a free and easy way to earn unrestricted funds for your organization every time your supporters shop. We also create customized marketing campaigns for you to take care of the heavy lifting. With as little as one hour per week you could be well on your way to earning every time your donors purchase online--all without them having to spend anything extra. What could be easier than that?

Still hesitant? No worries. Feel free to join one of our webinars and learn exactly how we put everything together. Email Rebecca for more information.