How do you organize tasks in your Nonprofit?
As a nonprofit professional, you are expected to balance a "thousand tasks". From fundraising, to event planning, from content creation to conversion optimization all while fulfilling your primary charitable mission.  One of the biggest challenges is keeping everything on track.   Here is an awesome technology that can make a significant impact on how you manage your projects, keep on top of your daily tasks , increase efficiency of your team and reaching your organizational Nirvana with Trello.
We have already done the hard work of finding the best technology - Don't reinvent the wheel…we will give you a brief taste of these tech tools so you can decide for yourself if you it's right for you.
---
The ShopRaise Tech tools for nonprofits webinar series is where we share the tools, methods, and technology that we use at ShopRaise that can help your nonprofit up your marketing game.
Note: All the technology tips and tools we discuss in our blog series are ones that we use in our daily routines, we get no kickbacks, bribes, or deals you can't refuse from these companies. We pay for the service and we want to share these tools with you. Even better than that, most of these technologies have a program for nonprofits that is either significantly discounted or free.
---
Introducing Trello
Trello, a visual work management tool that can empower you and your team to ideate, plan, manage nonprofit success.
Whether you are starting something new or trying to get more organized with your existing work, Trello is the visual tool that allows you to manage any type of project. You can manage workflows, track tasks, add files, checklists, or even create automations. Customize it all for how your team works best. Their basic plan is free and nonprofits receive a 75% discount with their premium account, how can you beat that! With Trello you can:
Plan projects and break down each step of the way to get things done
Stay on top of every sprint and stay on track with timelines
Schedule to dos or quarterly tasks with calendars
Get actionable insights with dashboards
Real Time collaboration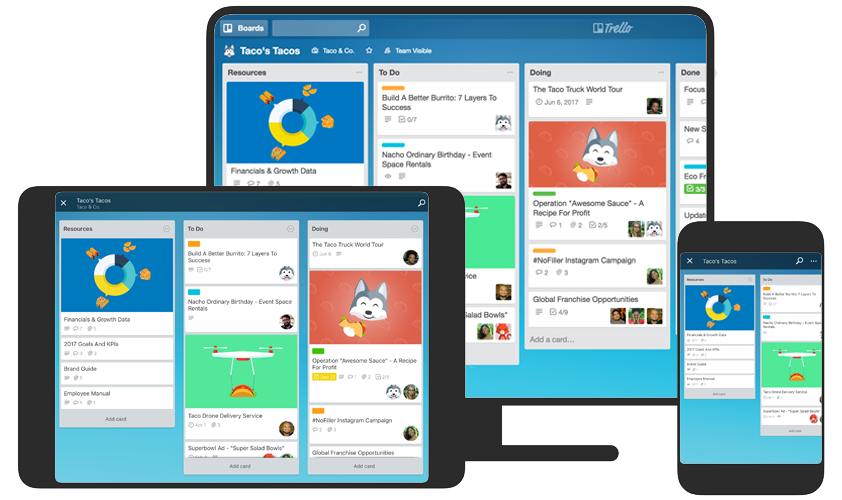 Trello Basics
Trello has a ton of great features that make managing tasks and initiatives simple and easy.  It really one of the best tools organizational tools we have found. Here are a few of the features that stand out:
The interface – Trello is organized into Boards, Lists and Cards. Each one of these makes up the secret to why Trello is an organizational powerhouse.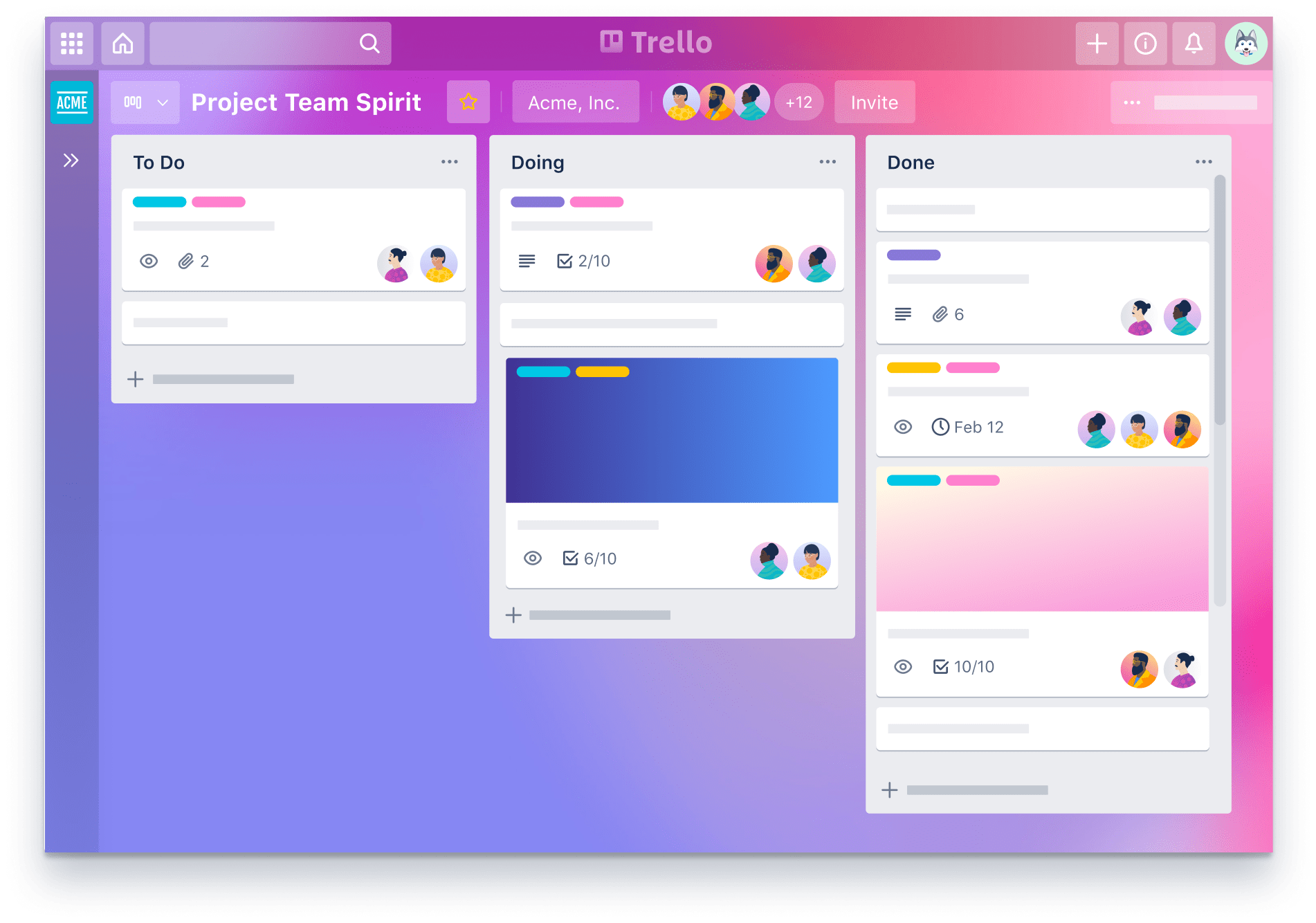 Boards - Boards provide an overview of all the lists and cards that make up your project or process.  Team members can view board data. Create lists and cards and stay up to date on the entire process. The free account comes with 10 boards that you can use as you wish. Create one for your general marketing tasks, or one for an upcoming event...you decide how best to organize your account.
Lists - Each board is sorted into lists. These lists are just a collection of cards and provide the flexibility in the Trello system. A list can represent a group of similar tasks or information, or even a step in a process.
Cards - Cards are the heart of Trello providing information on each task that needs to be done.
Creating a Card
Cards contain all the information you need to get a task done. Once you get started you will find that creating cards is super easy.
To start with you need to select a board to use and then create a list. Once done you can create a card by selecting the create card link at the bottom of the list box.  

Type in the name of the new card and then press Enter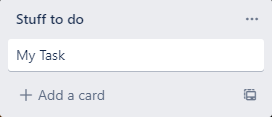 Click on the card to open it.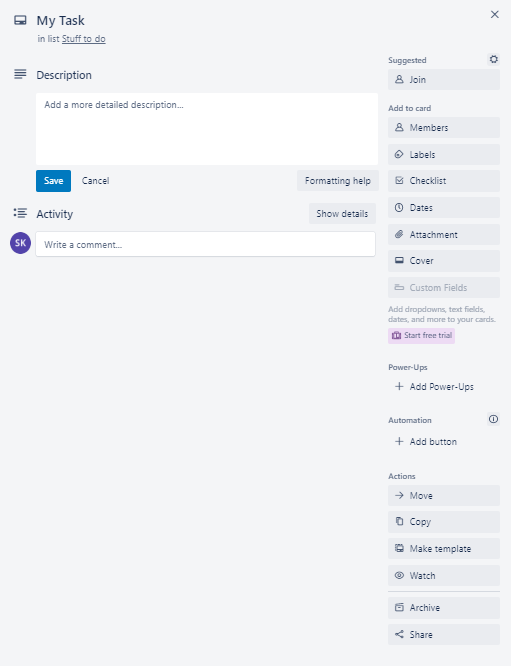 There are a lot of great features within the Trello card.
Add a description
Create a task list
Attach files or documents
Add a custom label to sort your cards
Set a due date
Assign members to the card
Add comments to the card
You can even make the card a template for future use.
How ShopRaise uses Trello
Trello is one of the core apps that ShopRaise uses in our daily operations.  As a technology platform our primary use is managing our development tasks. This system is flexible enough for us to create individual cards for each task, assign them to the proper team member and clearly show what is being worked on and what is done. We also use Trello for our marketing and management processes, like creating and scheduling our marketing email and organizing our social media posts .
If you would like to learn more about Loomly for Nonprofits you can watch our Tech Tool Talks webinar here.
You can also checkout Trello for Nonprofits here.
Take a test drive of the ShopRaise program at https://www.ShopRaise.com or Signup for a Demo Today.