As a teacher or parent, you've seen firsthand just how important school fundraisers are. By holding a charity raffle or asking supporters to shop for a cause, you raise money that supports students with educational opportunities like field trips or new learning technology.
However, if you're a seasoned fundraising veteran in your school's PTA, you might be feeling burned out or uninspired with your tried-and-true fundraisers. Luckily, there are plenty of unique (yet easy-to-launch) fundraising trends out there. In this guide, we'll explain how your school can use these three trends to develop engaging fundraising ideas:
When it comes to school fundraising, it's best to look for flexible ideas you can adapt to a wide age range. One of the most versatile fundraising trends involves hosting a pledge drive fundraiser like a fun run. Let's get started!
Pledge Drive Fundraisers
During a pledge fundraiser, participants collect pledge donations from the people in their social networks. For example, let's say you put on a fun run. Your students will collect pledges based on how many miles or kilometers they run during the event. After they complete the run, they tally up how far they made it and collect donations. So, if a student's aunt pledged five dollars per mile run, she would make a $20 donation to her niece who ran four miles.
The pledge drive model can be adapted to fit almost any fundraising idea, helping you leverage the power and depth of your students' social networks. Here are a few ideas you can try:
Bubble or color fun run. A fun run is similar to a charity 5K or 10K with a fun twist that you can choose depending on what your students get excited about. During a bubble run, competitors will be showered with bubbles as they run the route. A color run is similar, but instead of bubbles, runners are dusted with colorful powder throughout the run.
Spelling competition. Have students participate in a spelling bee-style event and collect pledges based on how many words they are able to spell correctly. Be sure to adjust the level of difficulty based on age and reading level so the event is challenging yet achievable for participants.
Community clean-up day. Organize a clean-up day during which students can clean up around the school or pick up trash at a park. Before the event kicks off, have participants register and collect pledges from their friends and family based on how many garbage bags their class fills up when cleaning.
Because pledge drive fundraisers are so versatile, you can host engaging fundraisers that still align with your budget and the amount of time your PTA has to plan and execute fundraisers.
Online Shopping Fundraisers
Online shopping fundraisers are one of the easiest ways to fundraise. They are considered "passive" fundraisers because for an organizer, the fundraising process is very hands-off. Apart from finding the right fundraising platform and spreading awareness about the fundraiser, your school fundraising team can sit back and relax.
During an online shopping fundraiser, supporters never make a donation directly to your school. Instead, they contribute by shopping online as they normally would. Then, a certain percentage of the money they spend while shopping online goes toward your school. To get started, schools should partner with an online shopping fundraising program so they can take advantage of the program's network of online retailers.
Part of what makes this fundraising trend so unique is that it comes at no cost to the organizer or the supporters. Your school doesn't need to contribute any funding up front, meaning any money you make is automatically a profit. For supporters, they are able to contribute to your school while purchasing the products they would be buying anyway, helping them stretch their dollar.
A-Thon Fundraisers
"A-Thon" fundraisers are a type of peer-to-peer fundraiser. Students will need to participate in a given a-thon event, collecting donations beforehand. While a-thon donations are usually made at a flat rate, you can also pair this idea with the pledge fundraising model we discussed earlier.
99Pledges guide to soccer fundraisers breaks down how you might host a kick-a-thon. During a kick-a-thon, students will collect donations from their friends and family members before the fundraiser starts. Then, they attend the event, where they kick soccer balls for a given amount of time.
Kick-a-thons are perfect for sports teams, but there are a-thon fundraisers that any student can participate in. Here are a few ideas you can try:
Dance-a-thon. During a dance-a-thon, students will dance during what is usually an hours-long dancing event. Make the event fun and entertaining for students by allowing them to choose the music, setting up snack and drink tables, and organizing fun activities like games or photo booths for students who need a break from dancing.
Walk-a-thon. Walk-a-thons are like a more laid-back version of a fun run. Essentially, participants walk along a route that your fundraising team plans. Walk-a-thons are a great option for getting kids outside, encouraging them to exercise, and giving them an opportunity to hang out with their friends.
Practice-a-thon. If you're a band director, this fundraiser can help you motivate students to practice and raise money for your music program all at once. During a practice-a-thon, you'll set up a designated day for your students to practice their playing. To guide their day of practice, create specific tasks, like practicing a certain number of pieces or memorizing a specific song.
A-thon fundraisers typically require some kind of fun event to cap off the fundraiser. These types of school fundraising ideas are great at helping your students create deep connections with each other and their teachers and empowering them to work together toward a common goal.
---
No matter what your school's size and budget are, these trends can help you put a fresh twist on your fundraising strategy. Keep in mind that partnering with a fundraising platform can help you make each of these trends much easier on the parents and teachers managing your school's fundraisers.
---
About the Author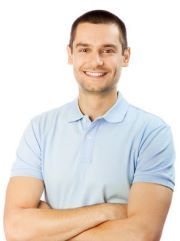 Brad Dowhaniuk
Brad Dowhaniuk is the co-founder of 99Pledges, which provides schools and teams with an easy-to-use, web-based fundraising solution to manage and drive success in Fun Runs, jog-a-thons, baseball hit-a-thons, and much more.
---